July 27, 2022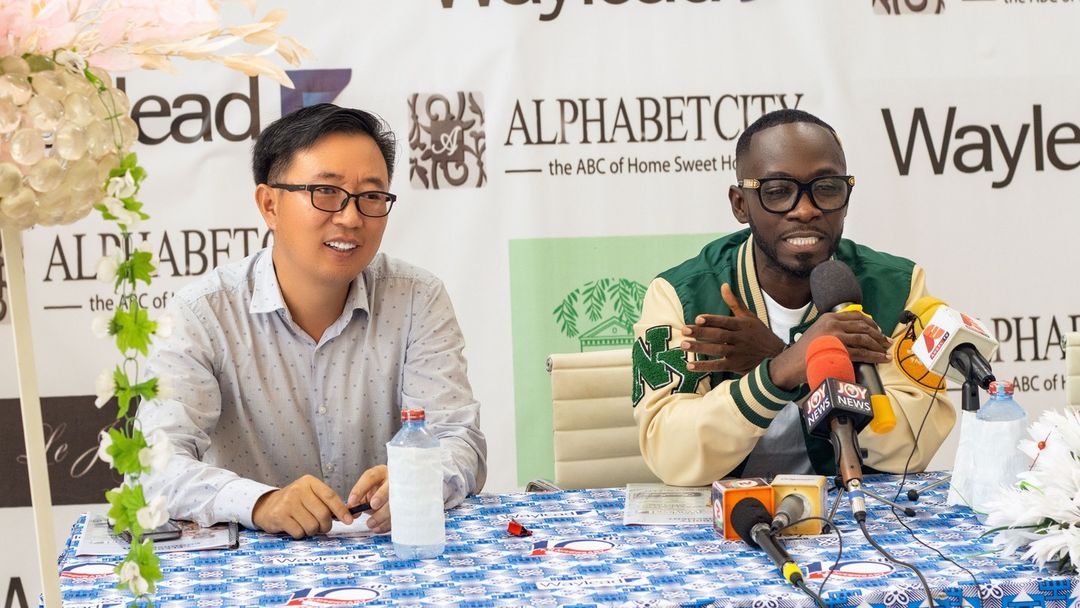 Waylead Co. Gh. Ltd has appointed a veteran Ghanaian musician and the promoter of the "Made in Ghana" culture, Kwame Nsiah Apau popularly known as Okyeame Kwame. Okyeame Kwame has been in the music industry for approximately 2 decades now.
The unveiling event was held at the premises of the corporate office of Waylead Co. Gh. Ltd at Lashibi. The event was crowned with the presence of the Acting Managing Director of Ghana Post, Mr. Bice Osei Kuffour popularly called Obour, the Management of Green Ghana Project, respected Media Houses, and management of Waylead Co. Gh. Ltd.
In the opening address by the Managing Director of Waylead Co. Gh. Ltd, Mr. Keegang Wang, he narrated the inception of Waylead Co. Gh. Ltd, the various projects accomplished both locally and beyond the shores of Ghana. In his speech delivery, He quoted, "As a developer with 30 plus years of experience in China, we always believed that providing our clients with high quality and value for money is core to our business model. Most people only buy property once in their lifetime, that is why we must deliver our property with high standards constantly. Mr. Keegang Wang highlighted the debut project in Ghana "Vista Del Mare (VDM)" – a gated community of 22 townhouses, a swimming pool, and a clubhouse at East Airport behind Trade Fair.
Mr. Keegan Wang further spoke about the current project "Alphabet City" a joint partnership between the Government of Ghana (Ghana Post and TDC)  and Waylead Co. Gh. Ltd. This project is Ghana's premier housing project which would contain all residential and community amenities in one location. Alphabet City would contain 54 detached townhouses, 106 semi-detached houses, and 800 multiroom apartments.
After the unveiling, Mr. Keegang Wang, in his speech, emphatically said "the name Okyeame Kwame embodies our brand identity in every appearance, demeanor, and value. This would help create awareness and boost sales for our organization. A veteran of the music industry for more than a decade, Mr. Kwame has earned a strong fan base in and out of Ghana. Signing Okyeame Kwame is a strategic move to position Waylead in the luxury accommodation space". He added, "We believe that Okyeame Kwame can help us spread our name to shores afar".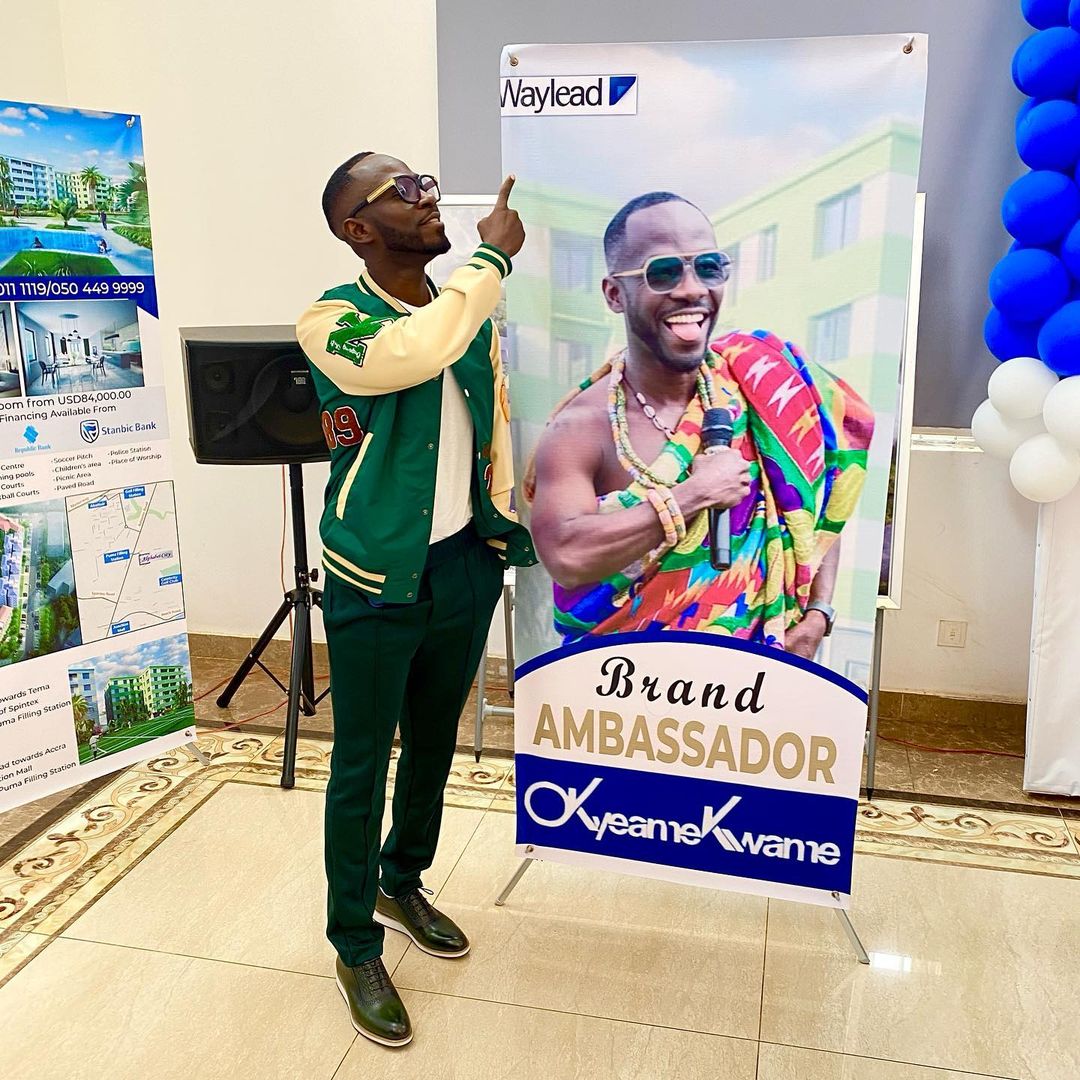 As a musician and a celebrity, Okyeame Kwame's influence and impact are multidimensional; from entertainment, education, environment, healthcare, hospitality, etc. His consistency with his craft has earned him loyal fans in Ghana and outside the country. This is very evident in the accolades he has received both locally and internationally. Okyeame Kwame has always strived to give back to Ghanaian society.
He has been an advocate for the following exercises and more:
Greening the environment
Hepatitis B Prevention
Promoting the Ghanaian Culture
With this collaboration, both parties aim to broadcast the brand to every Ghanaian that Waylead can deliver a high-quality home regardless of their purchasing budget.
Okyeame in his press release expressed his gratitude to Waylead Co. Gh. Ltd, Ghana Post, and Ghanaians. He said," It is my singular honour to promise Waylead that I am going to stand by all the duties expressed in the contract and perform additional duties to enhance sales and brand awareness of Waylead Co. Gh. Ltd".
As part of the package, he was gifted a 4 bedroom house. This would enable him to have a firsthand and personal experience as a homeowner and a member of the community.
Jokingly, he said his wife will finally give birth to their 3rd child in the gated community.
In the light of that, we welcome Okyeame Kwame to the Waylead Family.